1967 Mustang GT Fastback
390 4V "Thunderbird Special", 4 speed, A/C, PS, PB, Deluxe Interior, California Car

This car is a true survivor. Originally delivered to Wayne Gossett Ford in Encinitas California.
It was purchased by a lady named Louise and she drove it in Solana Beach CA until the late 90's when she moved to Nevada.
I purchased it in 2003 from Louise's daughter Dixie after her passing with just 83,415 original miles.
The car has received a very "respectful" mild restoration, including sanding entire car to bare metal,
repainting (Clearwater Aqua), rebuilding the engine (original numbers matching 390 big block), cleaning all parts and reassembly.
Absolutely as many original components as possible were simply cleaned and reused, on the premise that "they are only original once".
She has no signs of having nor ever having had any rust, 1/4 panels, floors, frames etc have NOT been replaced. Please see pics below.
She is very heavily optioned, and is documeted by Marty Auto as "one of a kind" i.e. she is a one of one build configuration.
Vehicle Configuration:
Paint: Clearwater Aqua
Engine: 390 GT 4bbl "Thunderbird Special"
California Delivered: Exhuast Emissions Control Equipment
Optional Equipment:
GT Equipment Group: HD suspenion - higher rate springs, disc brakes, heavy front sway bar,
fog lamps, F70-14 Wide Oval Tires, Body stripes, Dual Exh. (Note: only 5.1% of 67 stangs had the GT option)
Transmission: 4 Speed Manual Wide Ratio
Power Options: Power Steering, Power Brakes
Convenience / Comfort: Selectaire Conditioner, Tinted Glass, Interior Decor Group, Deluxe Seat Belts,
AM radio with Stereosonic Tape System (aka 8-Track), Upper and lower consoles
General Info:
Undercarriage is TOTALLY unrestored. All I have done is powerwash it. The color is the original "pink" primer sealer. The floors, frames,
torque boxes, rear frame rails, rockers etc etc are rock solid. I was able to disassemble all bolts with hand tools while working on this car.
Anything that might look like corrosion...isn't.
The rims are the correct "Wishbone mags" for 1967 only - 5.5" wide with blue center caps.
Drivetrain and all bolt on components are original. (i.e. intake manifold, exh manifold, bell housing, chrome valve covers,
chrome air cleaner, engine brackets etc) All casting and date code numbers are documented below, including the super rare
390GT-California Heads and Carburator.
All California smog equipment is present and functional.
Monte Carlo bar and Export brace were installed by me at time of purchase as preventative measure.
Rear leaf springs are new.
Seats are in good condition, but show wear on piping on outboard edges of both.
Various trim pieces here and there show patina.
I am not certain why the antenna is mounted in the rear. I reinstalled it as it was when I purchased it.
I do know that the daughter (Dixie) of the owner damaged the RF fender while driving it in a gas station circa 1970, when
she clipped one of the concrete poles while backing up to a gas pump. So it is possible the antenna was relocated
at that time when the dealer replaced the fender. But this is speculation. The antenna hole looked very well done,
so whether it was OE (done at the factory "on line" or "off line rework") or during the fender replacement....I can not answer.
I thought it looked cool there...so I left it as is.
Paint is Matrix Systems base coat clear coat. Hand wet sanded and rubbed to a beautiful shine.
This car was female owned from 1967 to 2003. There are no wires cut, no performance molestations what so ever.
I have service receipts going back to 1968
Marti Report:
Mart Auto documented as a 1 of 1. This is the only 1967 Fastback in this configuration.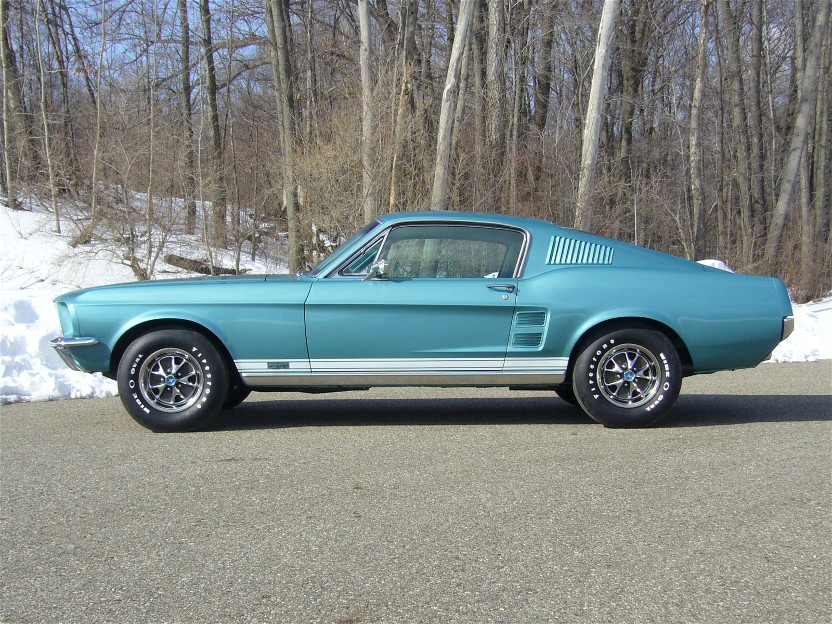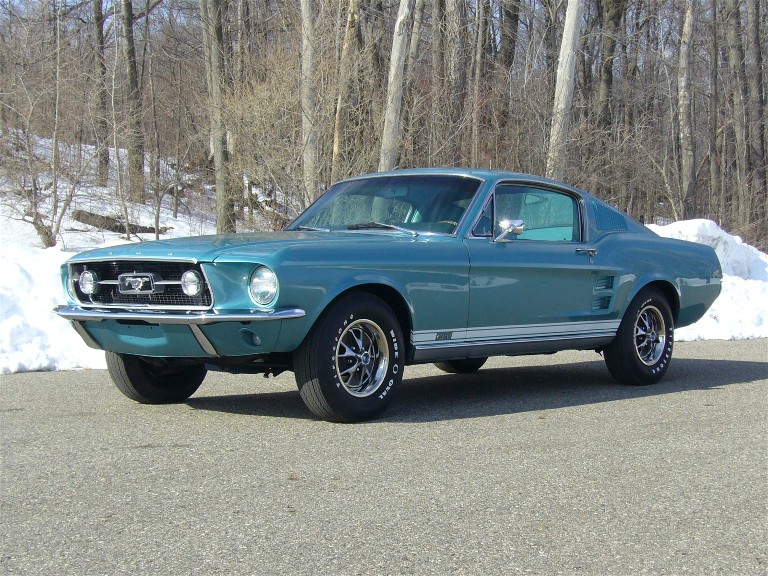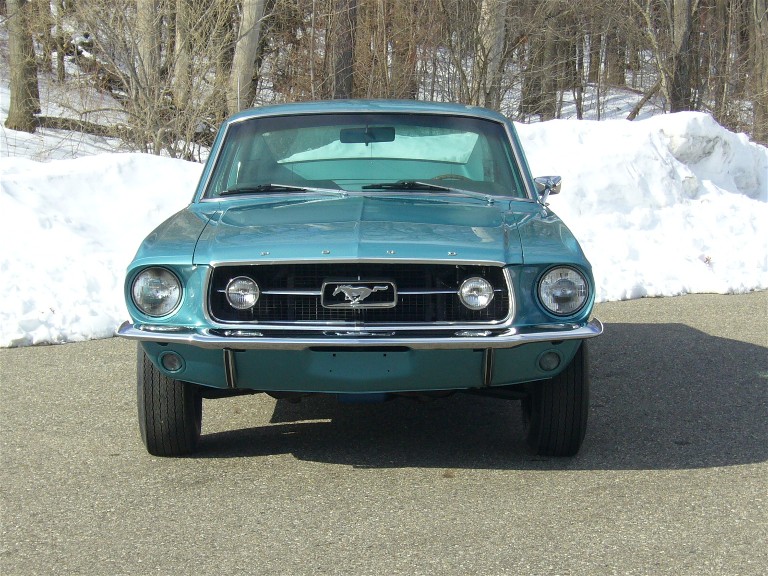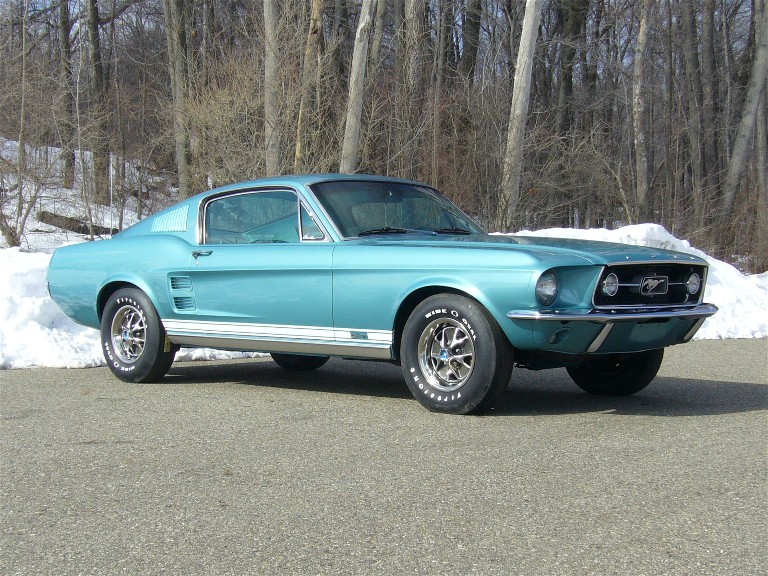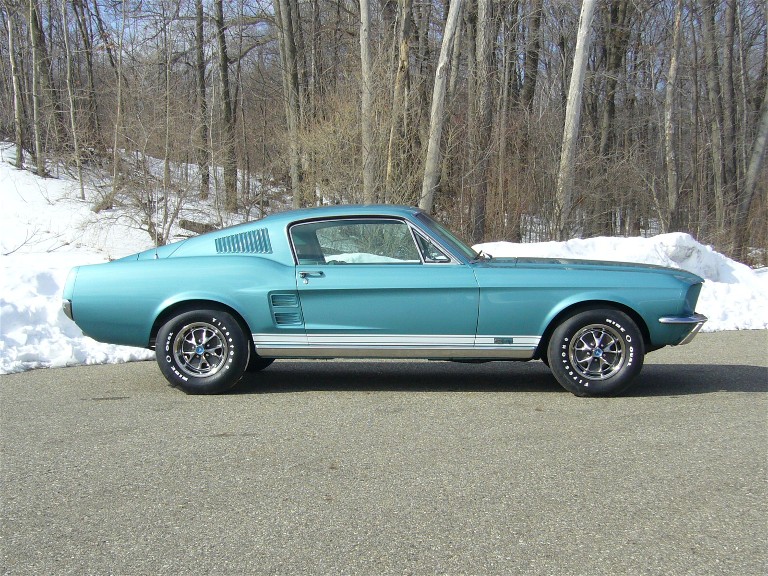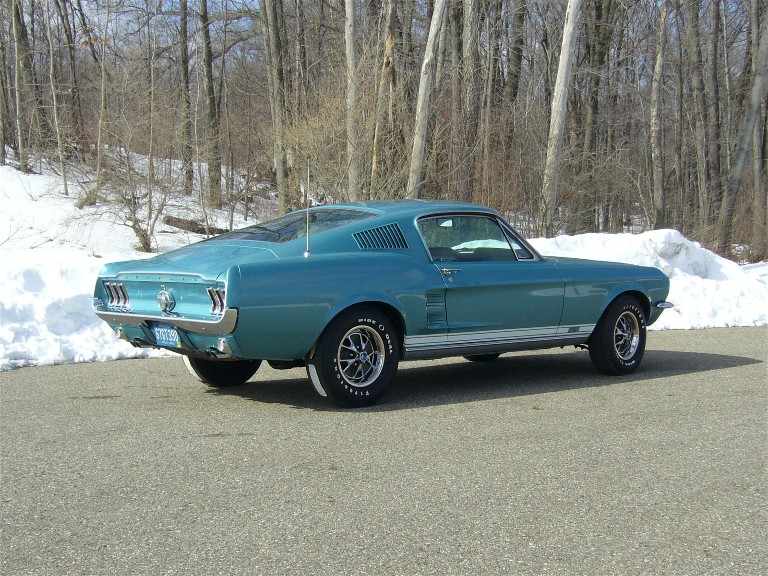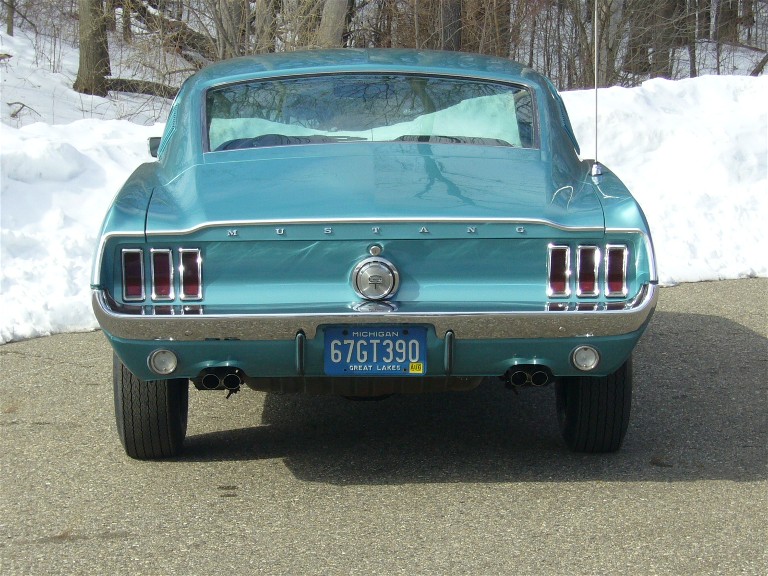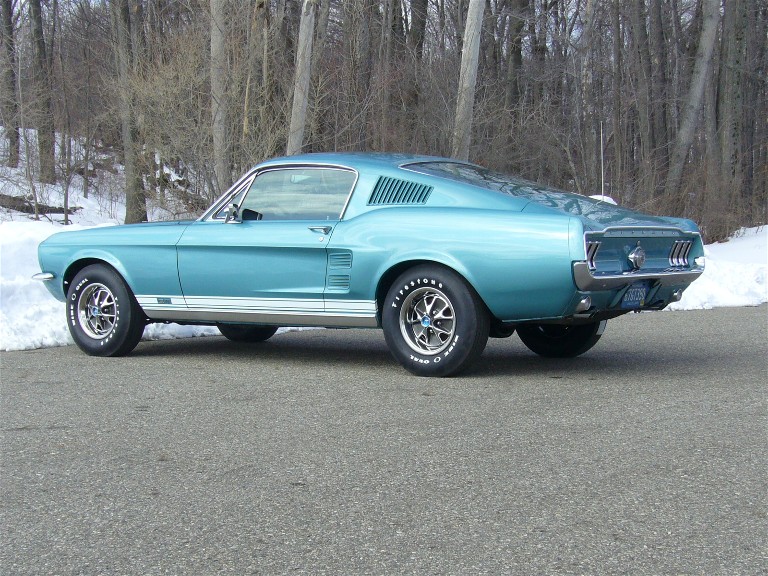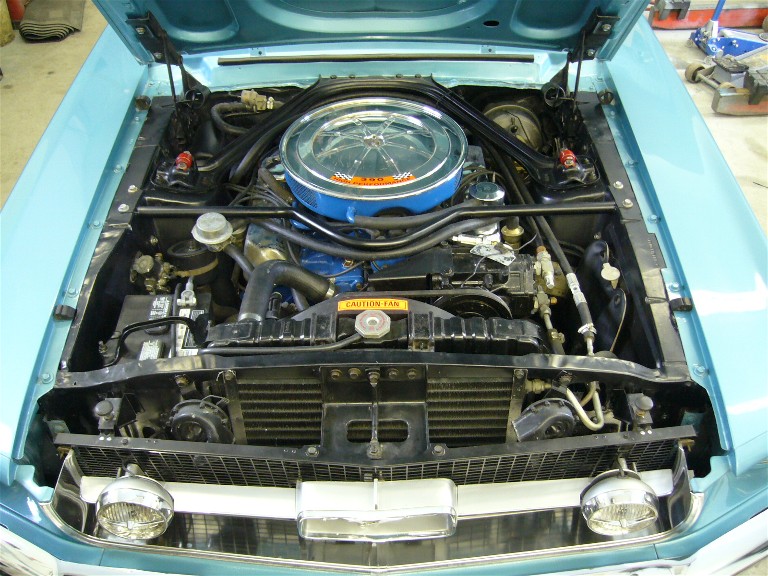 Export brace and MonteCarlo bar added in 2003 at time of purchase.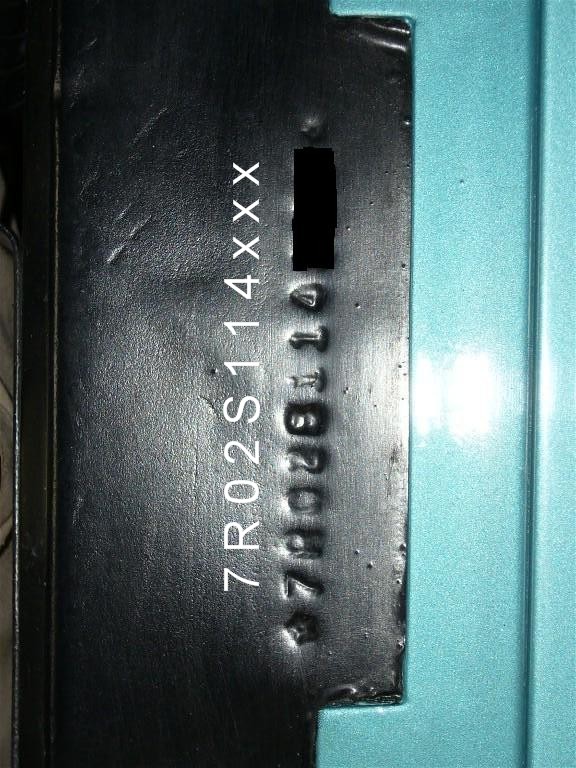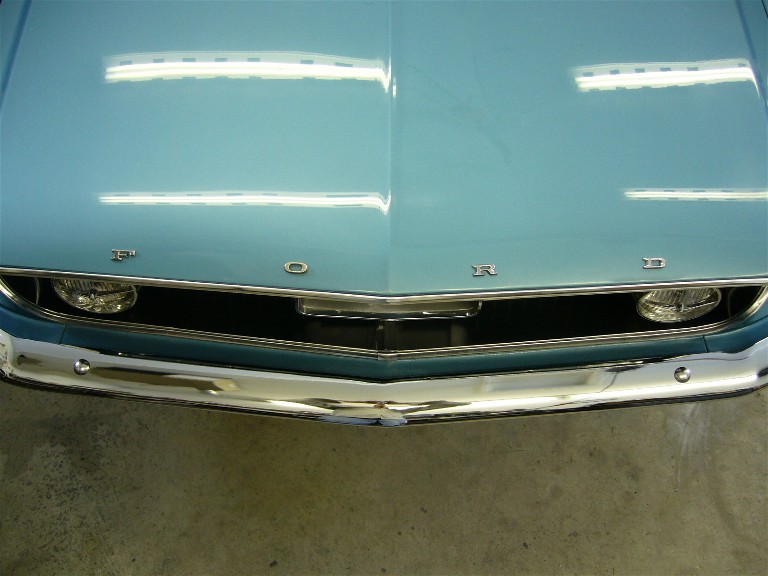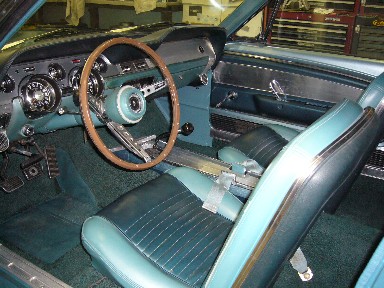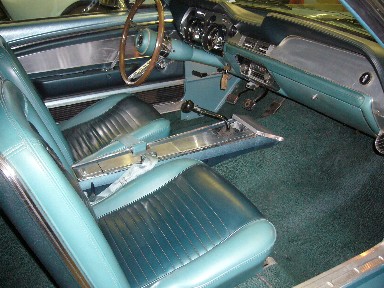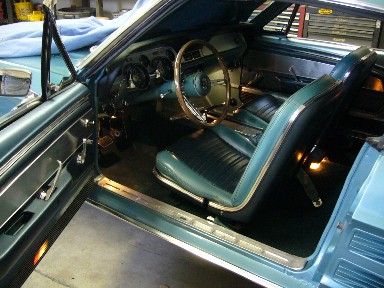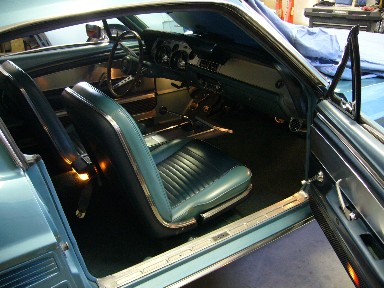 Convenience lighting package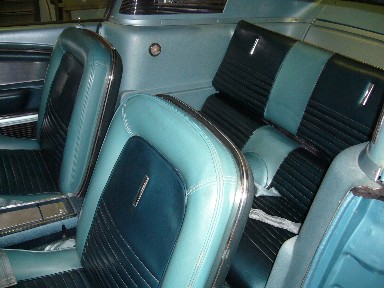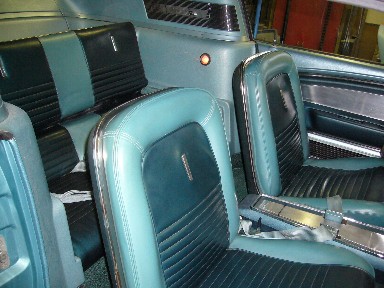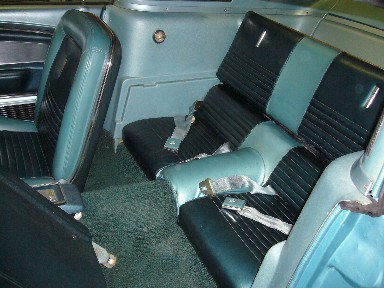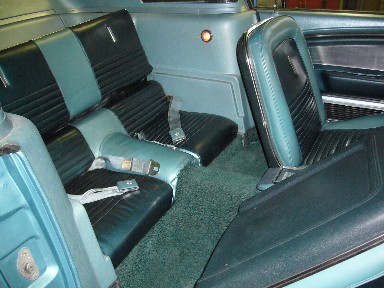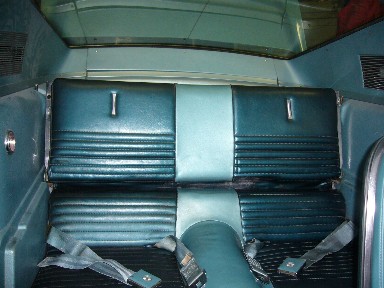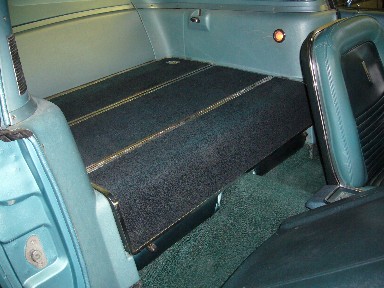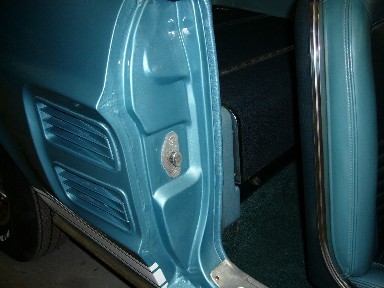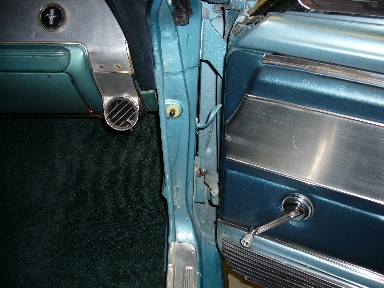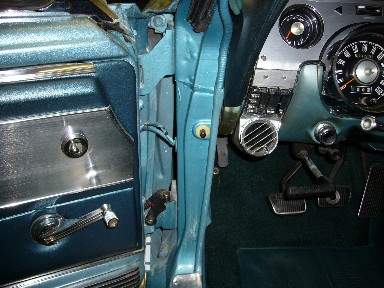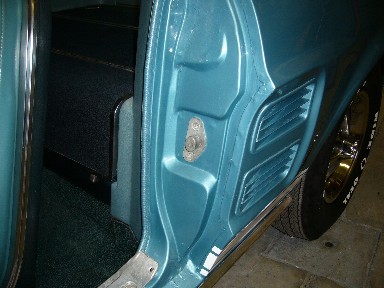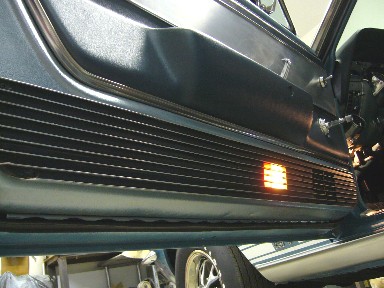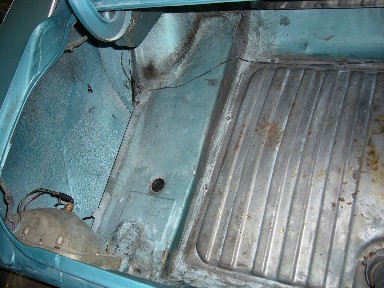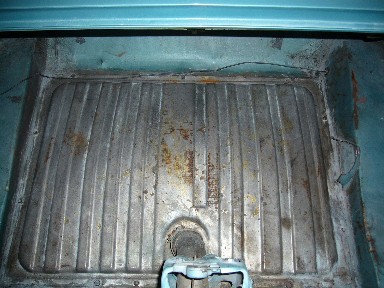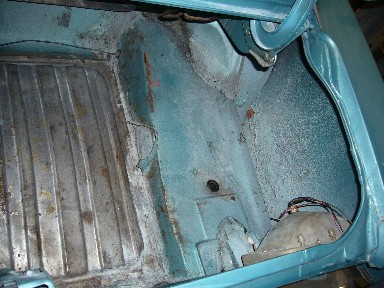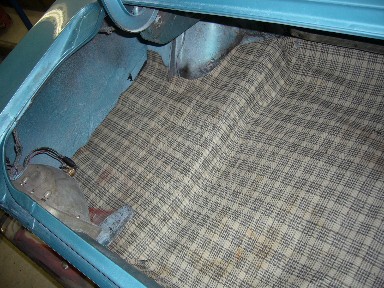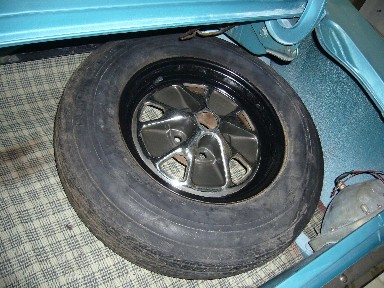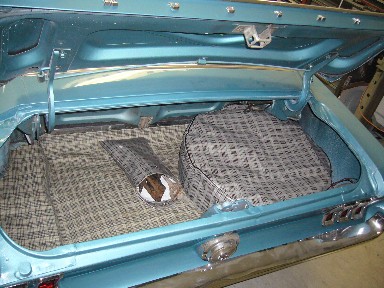 Undercarriage
The undercarriage was in such good condition that I chose the "it's only original once" mentality and stuck with
giving it a thorough cleaning.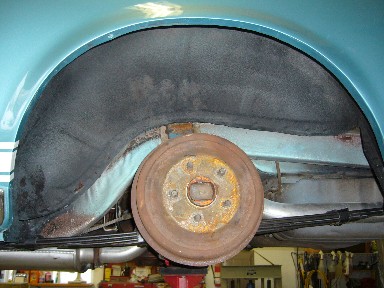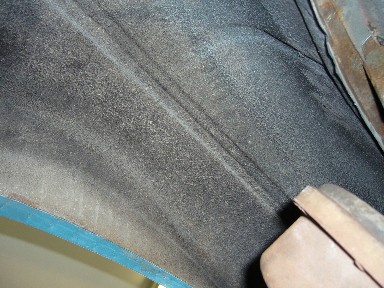 Frame rails are in as new condition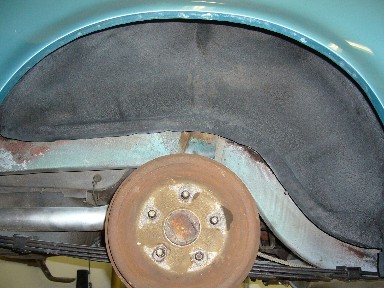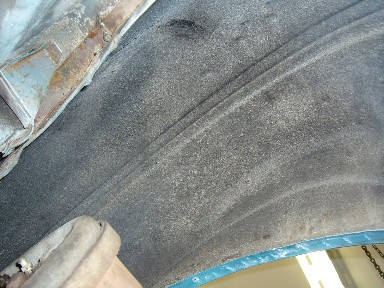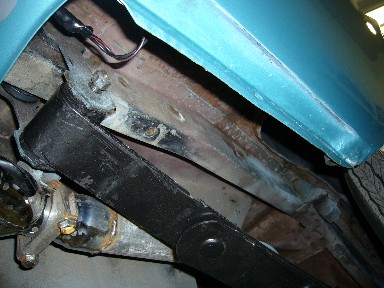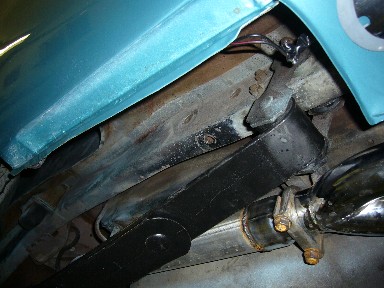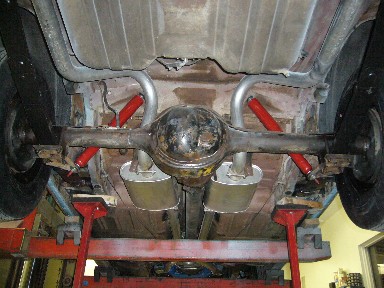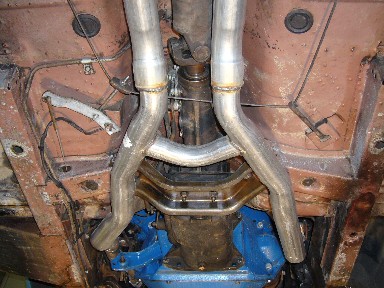 Undercarriage still painted with original pink primer sealer. Note: discolored areas are NOT rust. I think hot oil
from a engine oil leak discolored the primer sealer in those areas.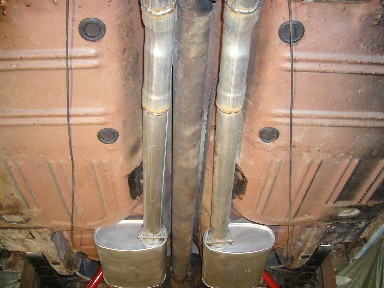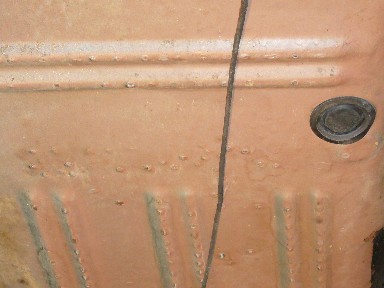 Bubbles visible in undercarriage paint are actually drips from when chassis was painted at factory.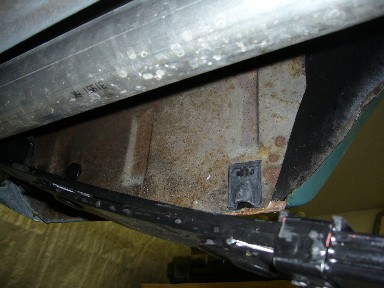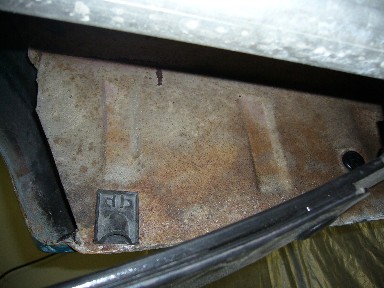 Trunk well drop off drain holes fully intact....despite there being no protective coating. These are bare metal!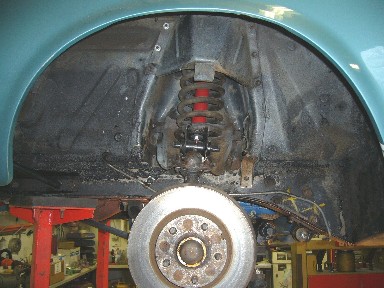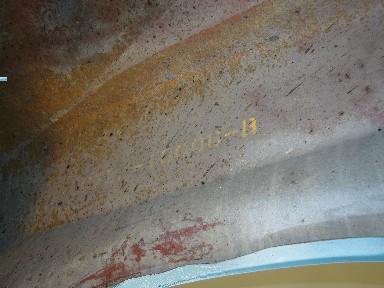 Grease pen markings still visible in LF wheel well under fuel line. Part number still visible inside LF fender.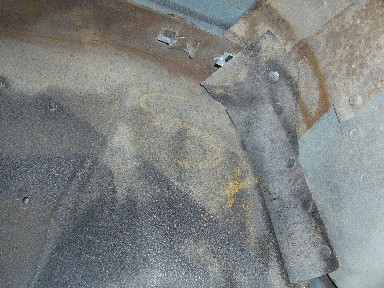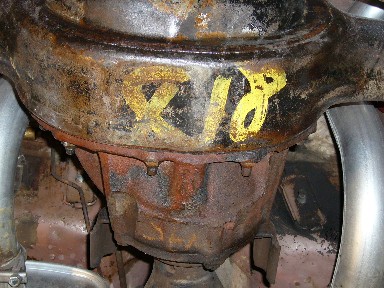 "S" still visible on the outside of RF fender apron. Markings still visible on differential housing.
Videos
Click on a pic..(Quicktime viewer required)
These may take a while to download....
Lower resolution YouTube version Lower resolution YouTube version
Lower resolution YouTube version Lower resolution YouTube version
Documentation
Receipts going back to 1968.....!!!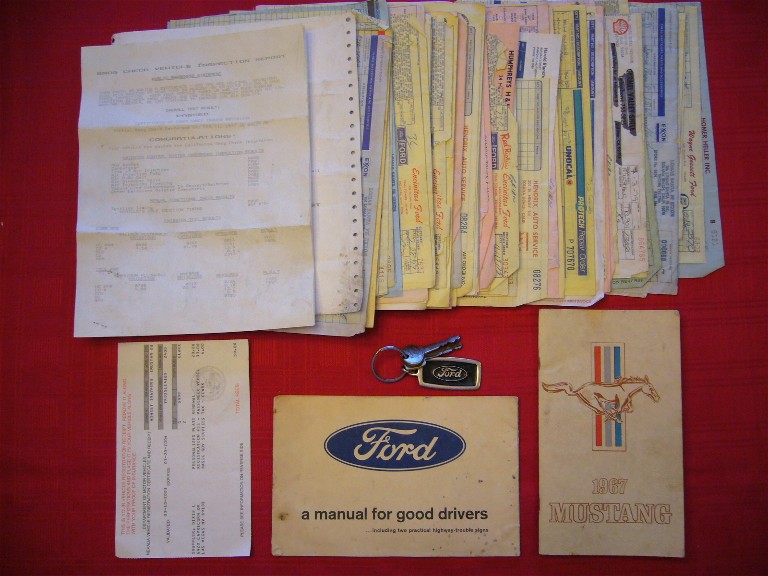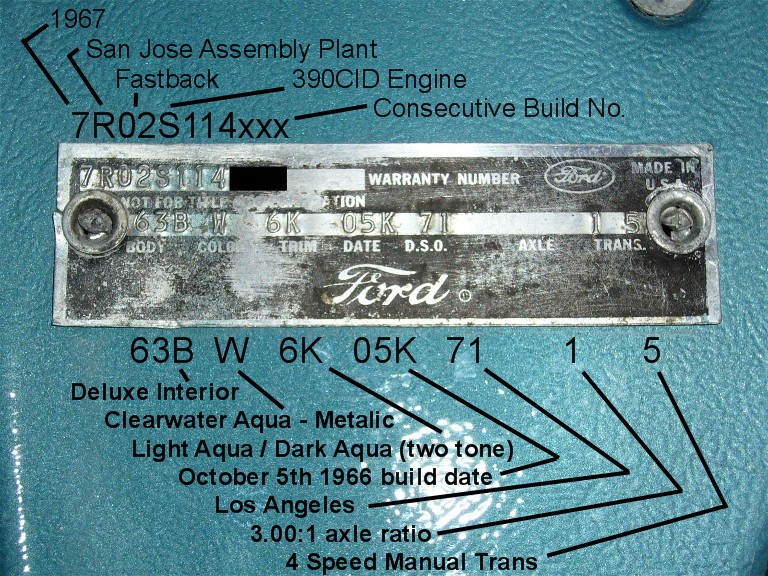 Original plate when purchased in 1967, which was Moved to Nevada
transferred from her 1964 Stang and used through the 90s was plated with "MOMS 67" until sold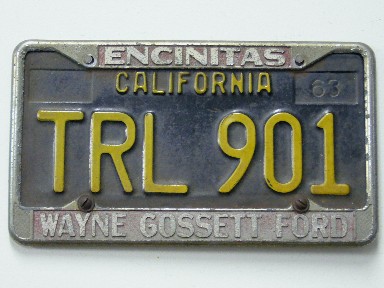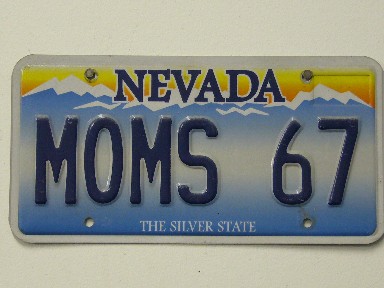 Window Sticker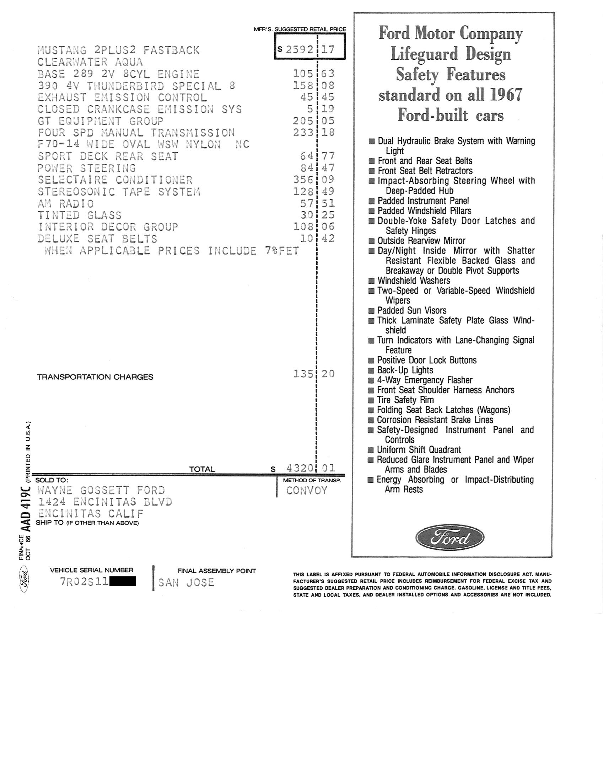 Below is a link to a PDF of the Marty letter shown in the image.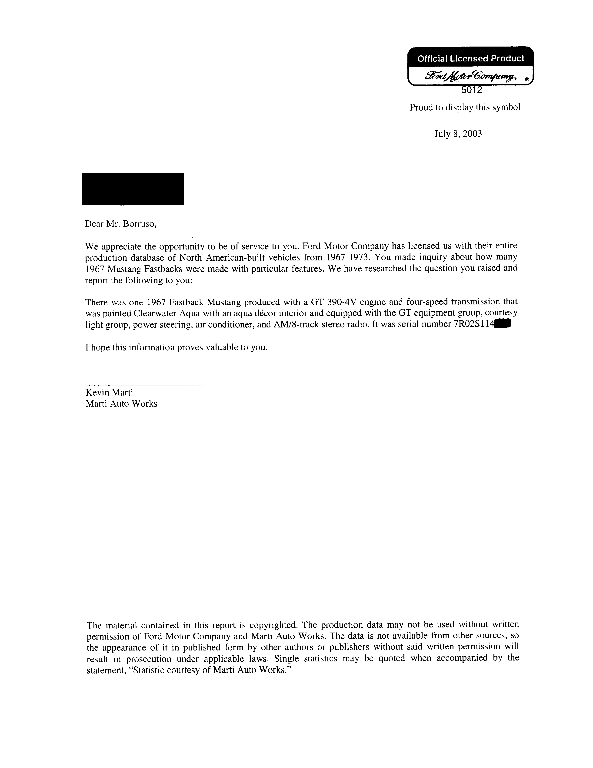 Marty Report
not included in sale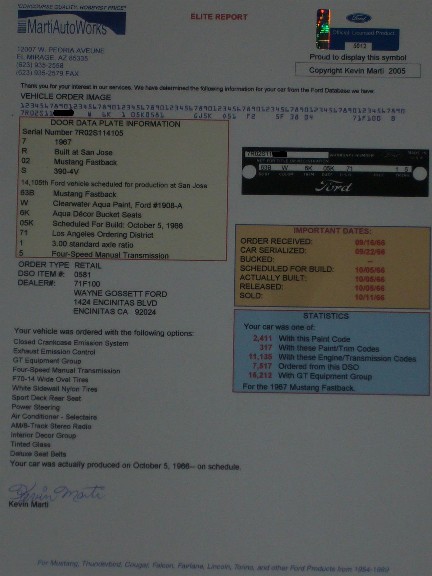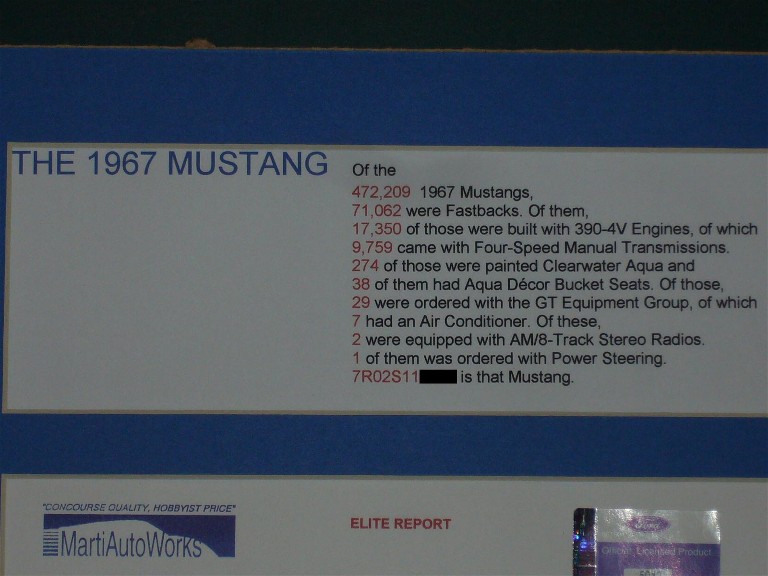 Casting and Date Code Numbers: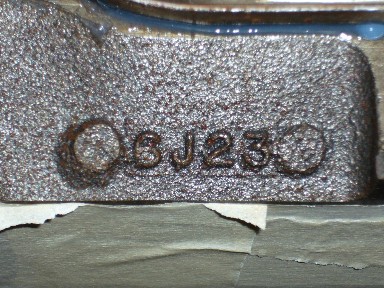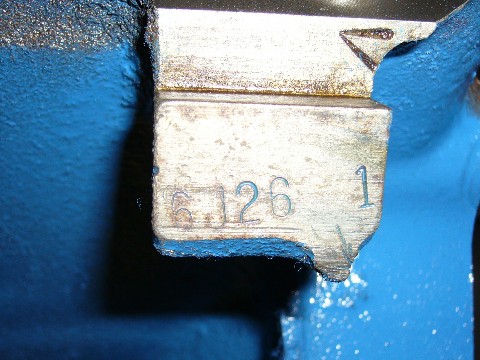 Engine Block Casting Code Engine Block Casting Date Code Engine Machining Date Code
(HO block) (Sept 23, 1966) (Sept 26, 1966)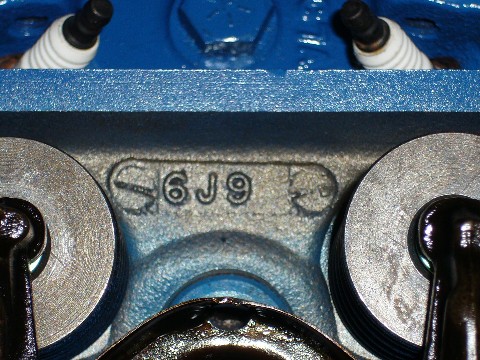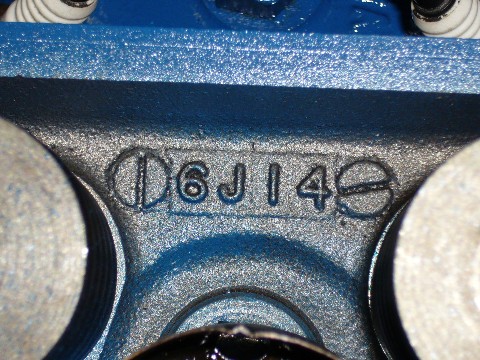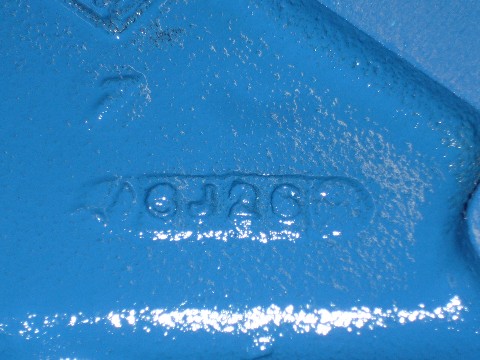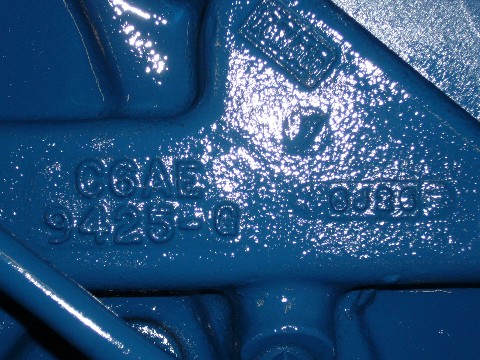 Head Date Code Head Date Code Intake Date Code Intake Part Number
(Sept 9, 1966) (Sept 14, 1966) (Sept 26, 1966) (C6AE-9425-G)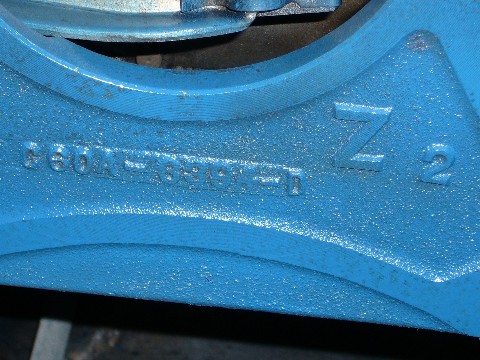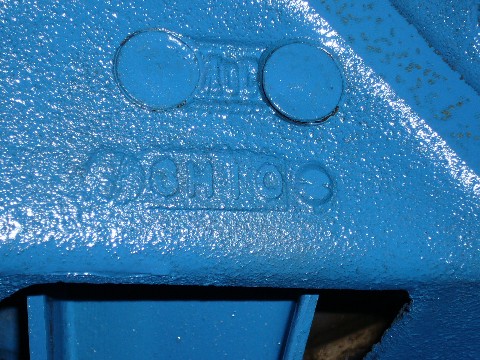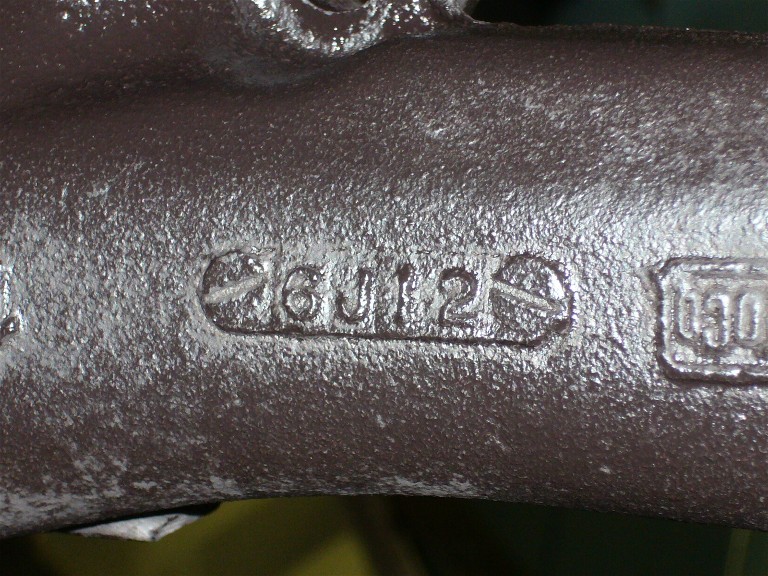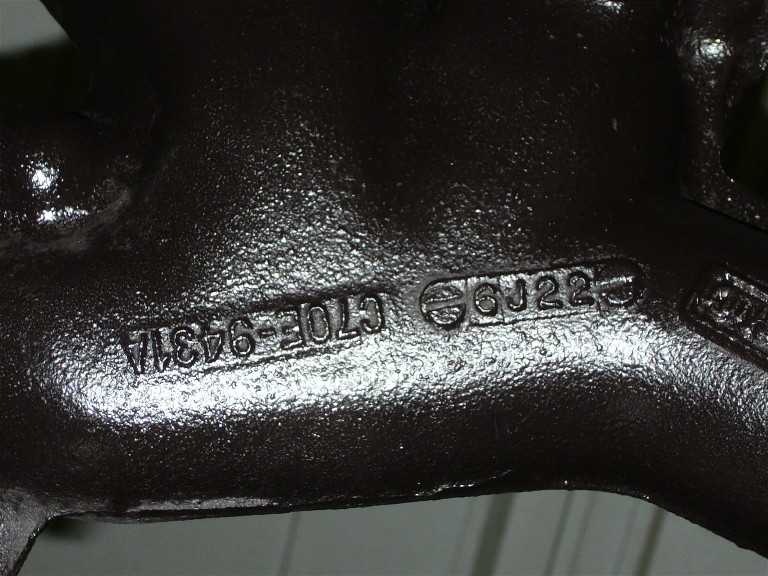 Bell Housing Part No Bell Housing Date Code Exh Man. Date Code Exh Man. Date Code
(C60A-6394-D) (Aug 10, 1966) (Sept 12, 1966) (Sept 22, 1966)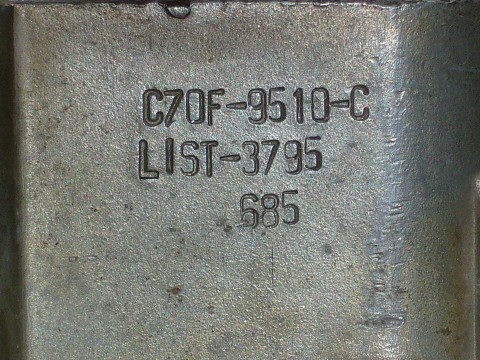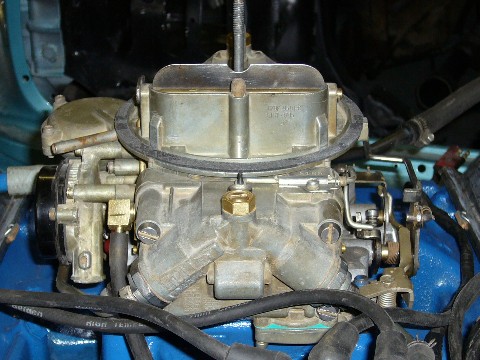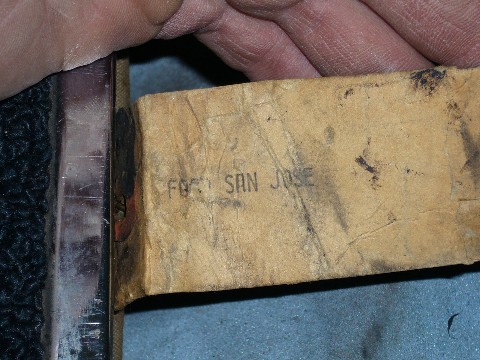 Carb Part No / Date Smog pump Part No. Seat Tags San Jose Plant
(GT390/man trans/Aug week # 5 1966) C6AE-9B447-E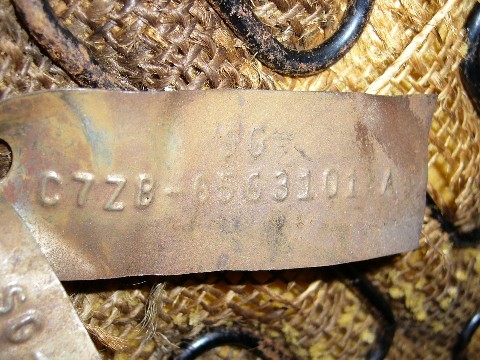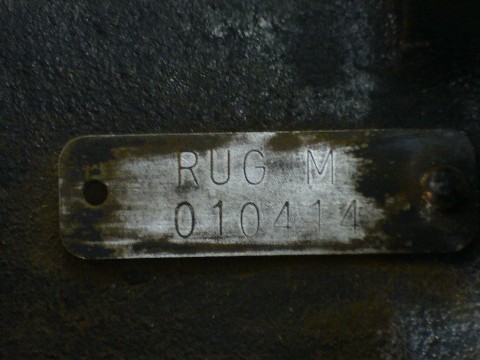 Seat Tags Starter Solonoid Trans Tag
(note Ford part number) RUG-M = 1967 / 390 / Wide Ratio
C7AF-11450-A1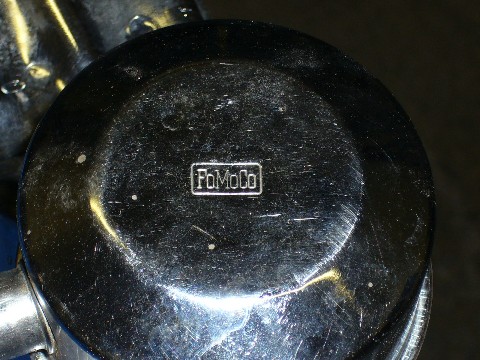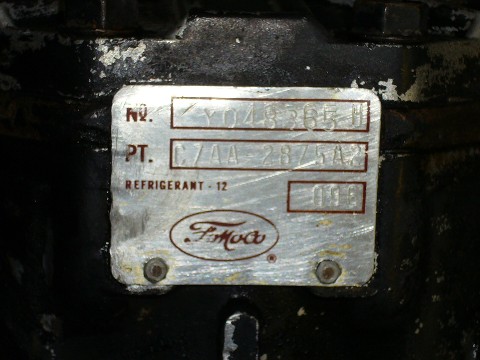 FoMoCo Oil filler/Breather Original A/C Compressor
Damage repair found on LR quarter panel under a quarter inch of body filler. Damage removed...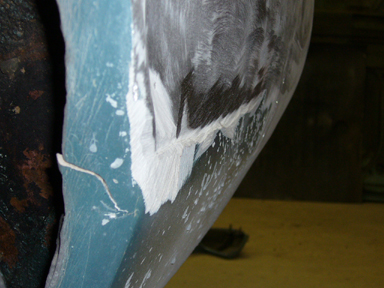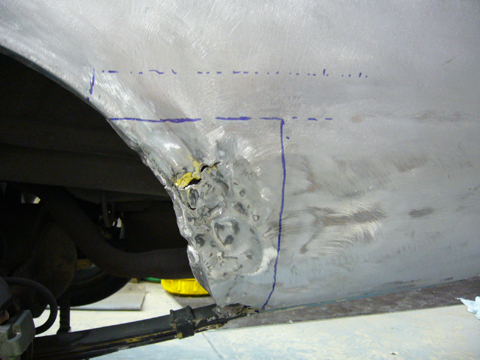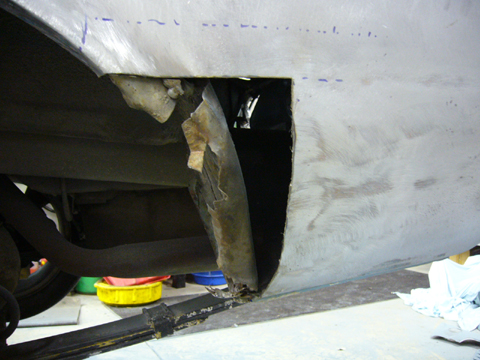 Repair panel fabricated, welded in place and ground smooth. Inner fender also welded and ground smooth.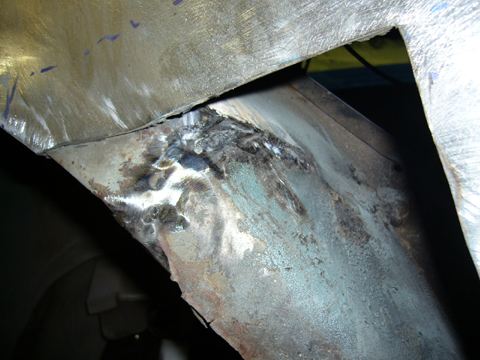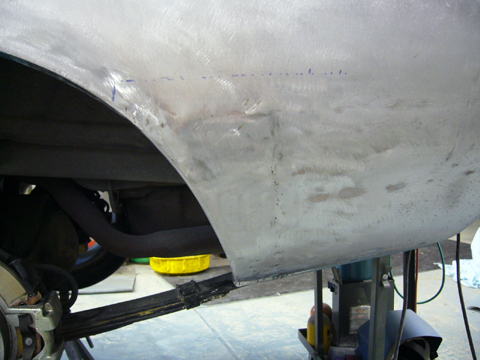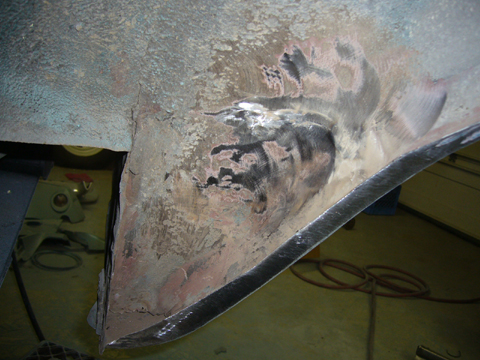 Repaired panel after metal work, after skim coat of filler and after paint.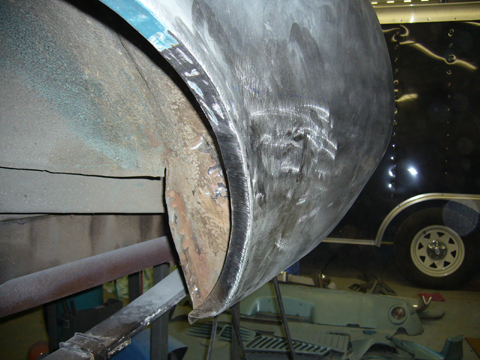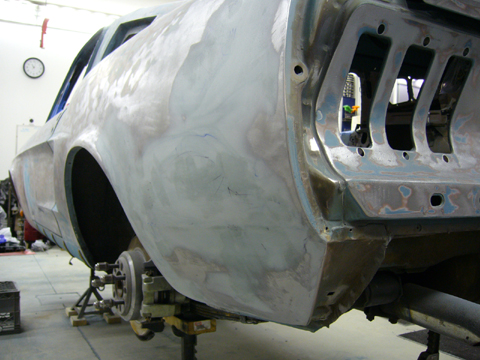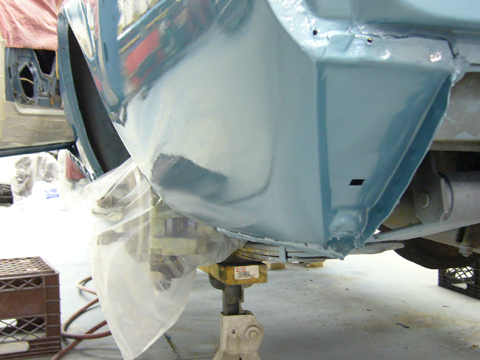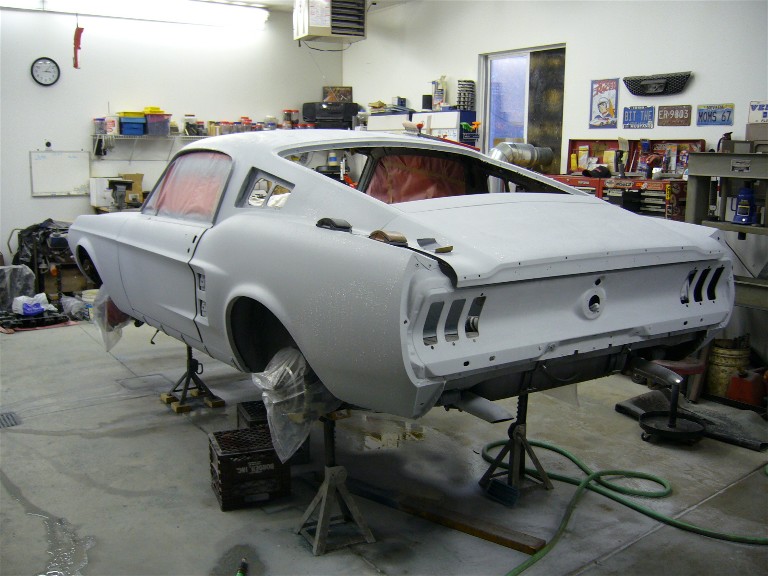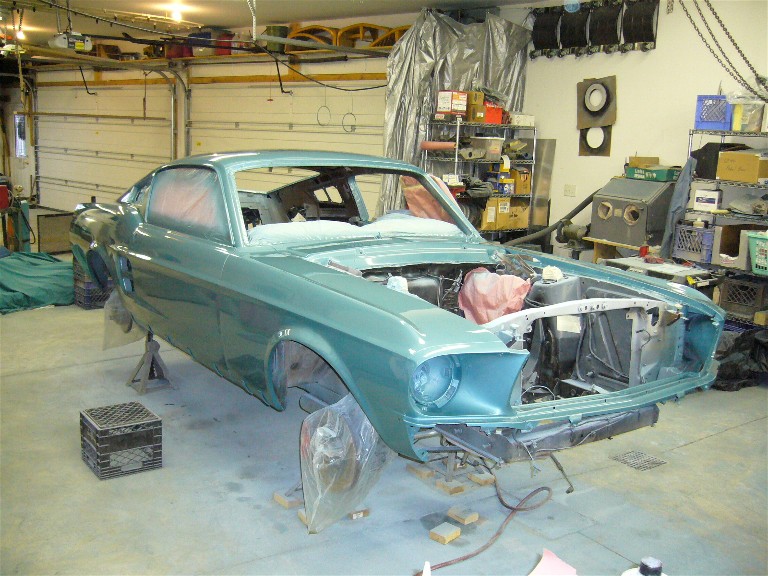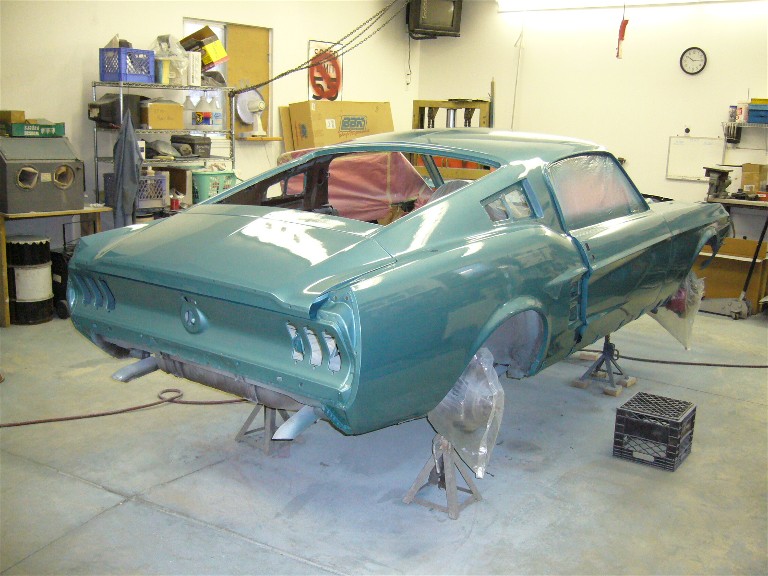 After being fully sanded to bare metal....with NO rust to be found, primed, base coated and clear coated. Fully wet sanded between each step.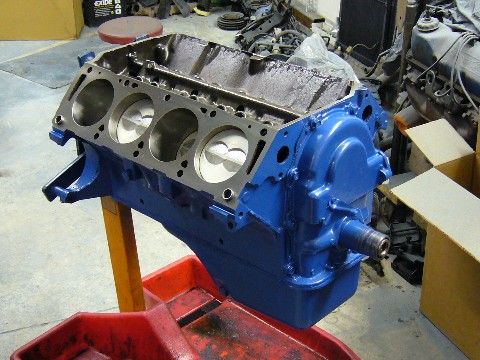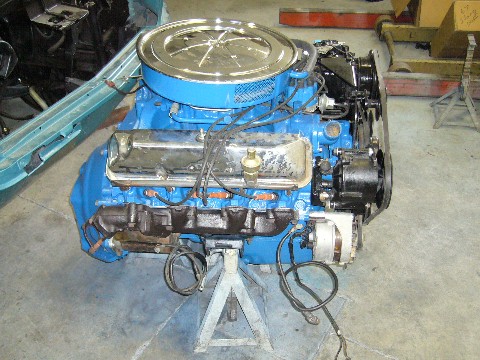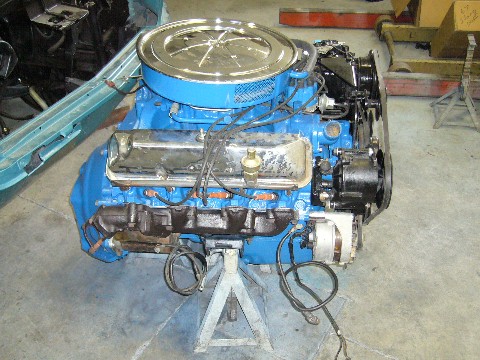 Engine rebuilt including OE "California" GT390 heads, original intake, carb, valve covers and air filter
Please note the chrome is aged and not in perfect condition, it is however original.....
New headliner, Side vents and body side louvers fully disassembled and painted, Far right picture is a link to a larger pic of cowl vent.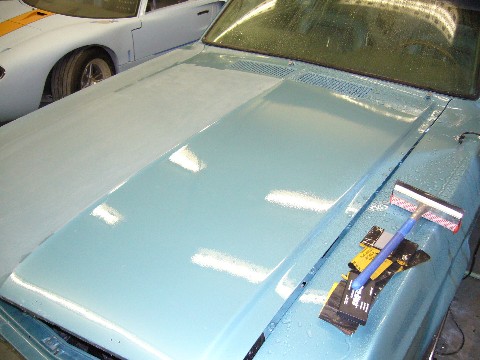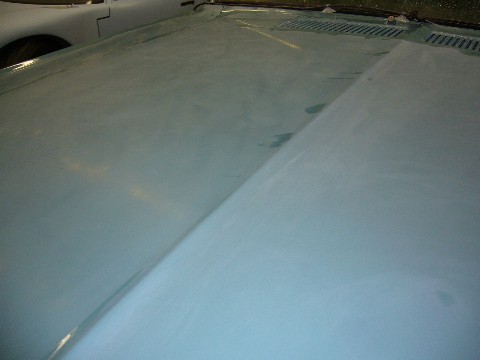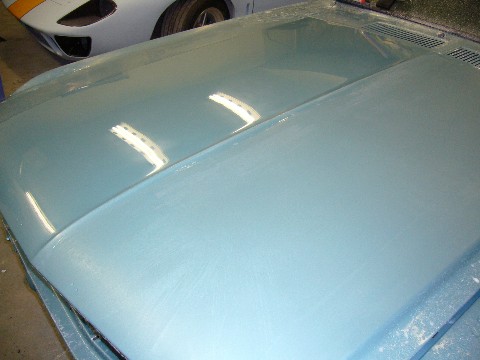 Left side wet sanded, right side as painted Both sides wet sanded Left side buffed, right side still wet sanded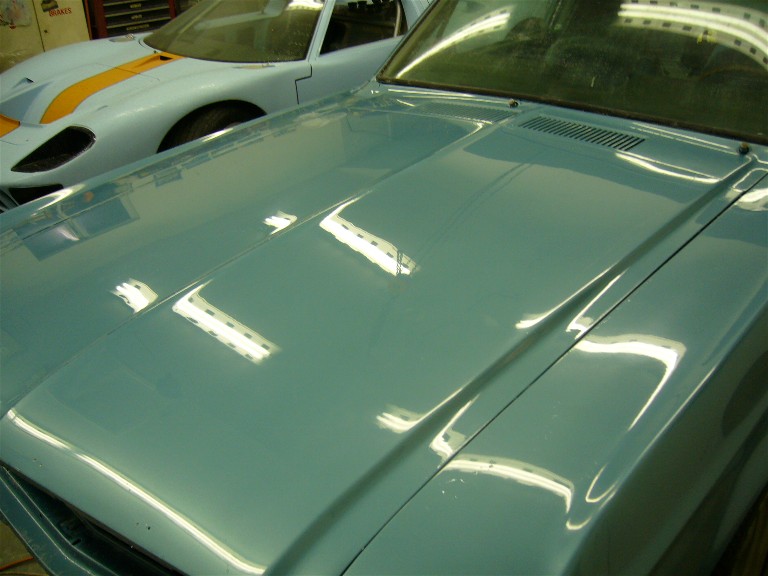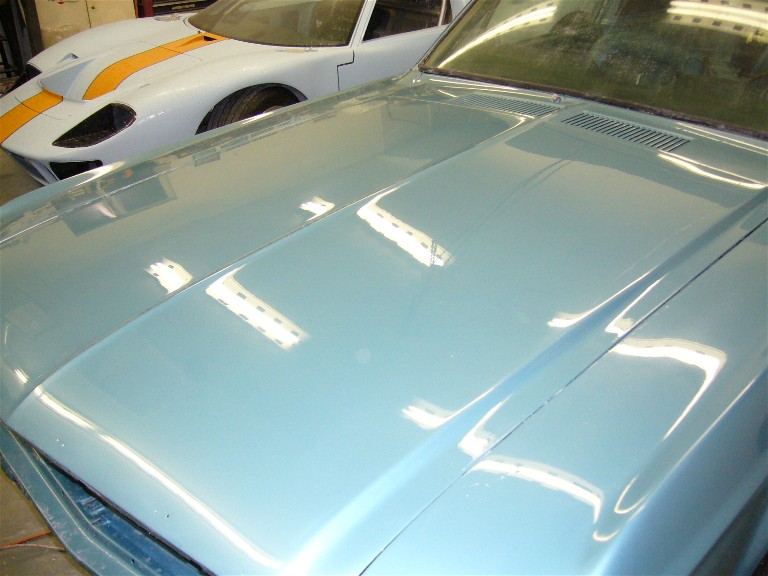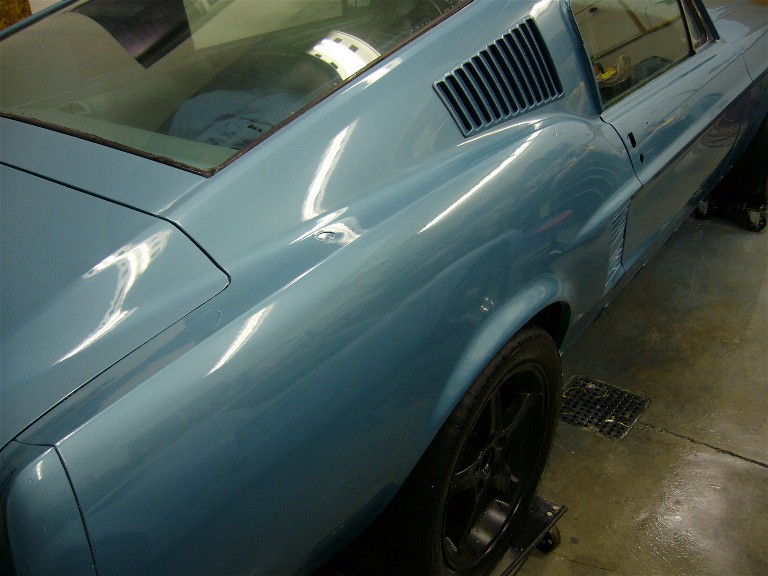 Fully buffed, w/o flash Fully buffed with flash Post Buffing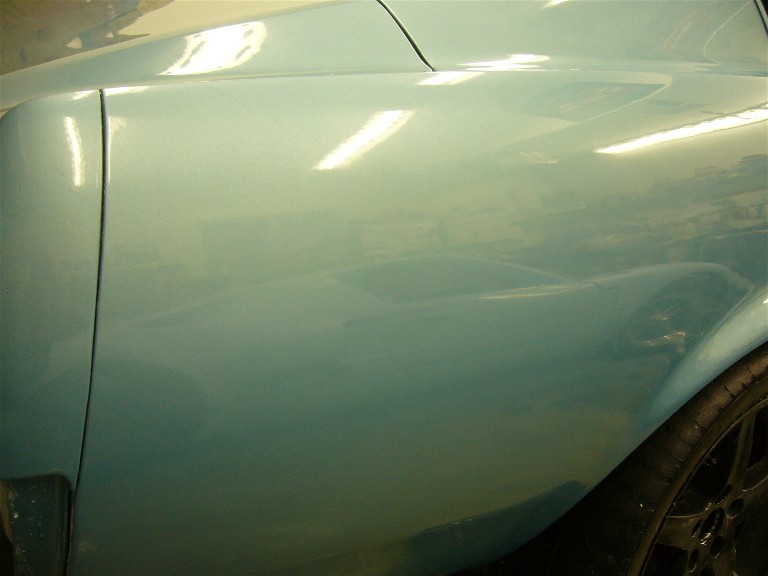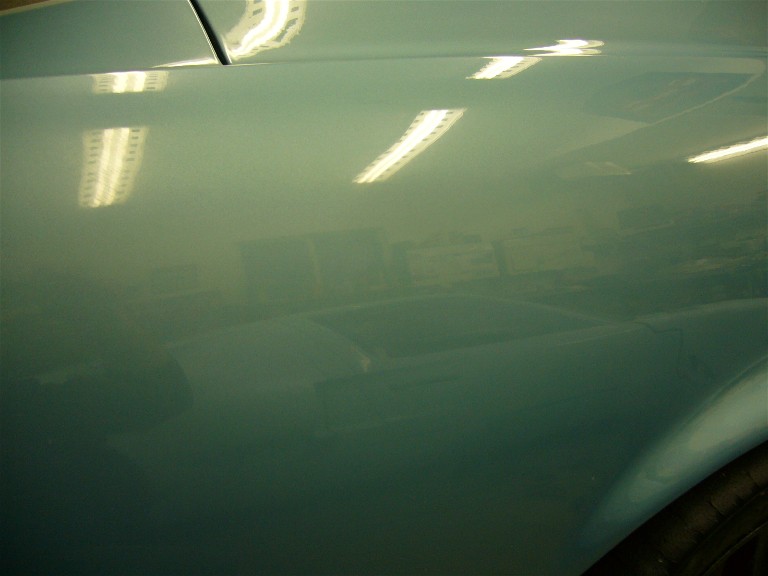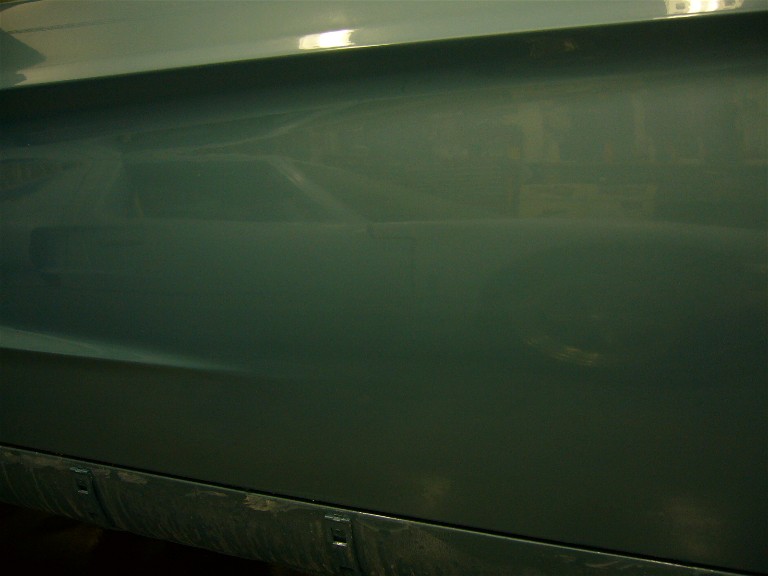 With flash with out flash Passenger door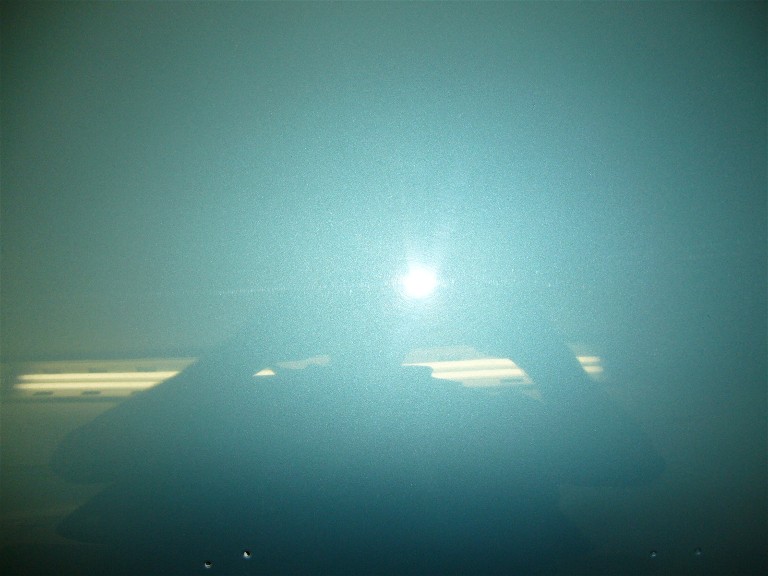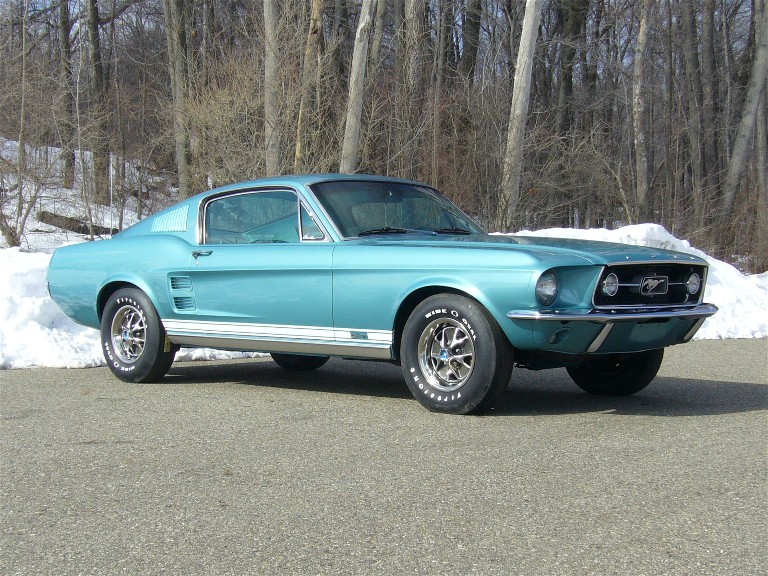 Hood with flash Hood with out flash